skräddarsydda bikinis
kristallblingade tävlingsbikinis

CONTACT SWEDEN - WE SHIP WORLDWIDE!
GLITZOGLAM - Your Designer with 35 years of experience!
Questions:

info@glitzoglam.se


Request/Order: Fill in the order form at

"How To Order and Men's"


How to measure/Att ta mått: See below.
HOW TO MEASURE, SE BELOW:
WOMEN'S BIKINIS - Measure N.o. 1-9
Cups
Pants
Crotch

MEN'S TRUNKS - Measure N.o. 1-5
Hips
Thighs
Crotch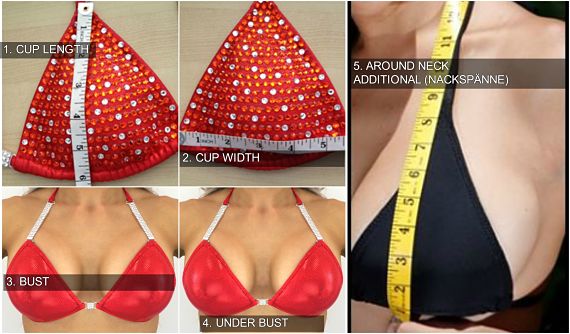 MEASUREMENT NO.x1-5
1. Cup length.
2. Cup width.
3. Bust all way around.
4. Under bust all way around.
5. Around neck (Optional,xfor buckle - om du vill ha spänne i nacken).

CROTCH
MEN AND WOMEN
MEASURE THE SAME WAY


MEASUREMENT NO. 9
A. Measure from the front of the pant to the crotch-seam.
B. Measure from the crotch-seam to the back of the pant.
Add the two measurements A+B=Crotch measurement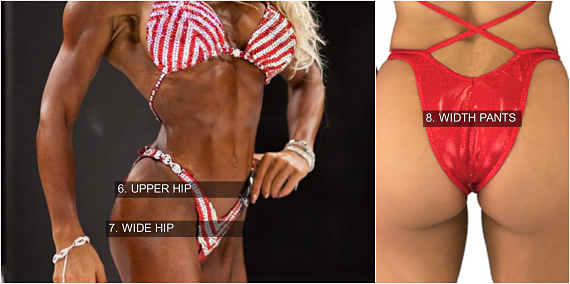 x x
x
MEASUREMENT NO. 6-8
1. Upper hip all way around.
2. The widest part of the hip all way around.
3. Width pant backxestimate).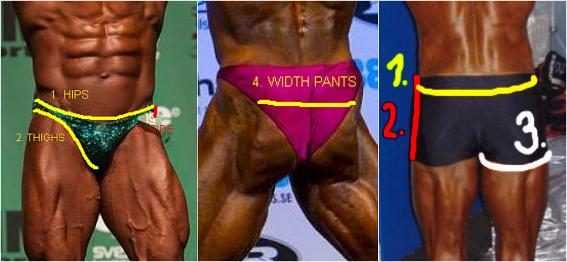 MEASUREMENT TRUNKS NO. 1-4
1. Hips
2. Thighs
3. Side width (1-5 cm, chose preferred).
4. Width pant back (estimate).
5. (=9) Crotch (see photo on the left - measurement No. 9 - A+B)
MEASUREMENT SHORTS NO. 1-3 (SEE PHOTO ABOVE)
DESIGNERNS EGET HETA VAL FÖR månaden se första sidan!
LJUROSA BIKINI MED VITA KRISTALLER!
CUP STYLES
CLICK ON PHOTO TO GET ORDER NUMBER AND INFORMATION
pant styles
CLICK ON PHOTO TO GET ORDER NUMBER AND INFORMATION
Note that you can change any of these suggestions to very narrow front, extra-wide back, pro-style supernarrow back coverage etc.
HIGH CUT
1. Standard Front
2. Side Connectors
3. Front 2-Straps
4. Front 3-Straps
5. Back Narrow Coverage
6. Back Medium Coverage
7. Example Standard + Narrow Coverage
8. Example Butterfly Front Side Connectors + Standard Coverage
CLICK ON PHOTO TO GET ORDER NUMBER
GLITTER FABRICS (glitter/shiny)
CLICK ON PHOTO TO GET ORDER NUMBER
lycra fabrics (no glitter - MOSTLY posing trunks)
CLICK ON PHOTO TO GET ORDER NUMBER